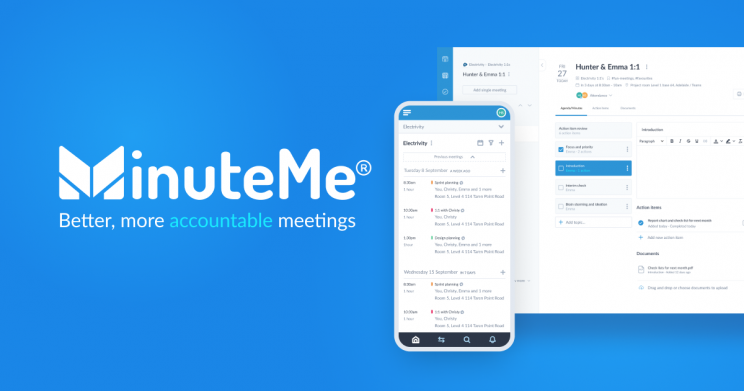 MinuteMe is a cloud-based meeting management solution that enhances your entire meeting life cycle with one objective in mind, making every meeting better.
Wow your clients with professional agenda's and minutes and ensure the time together with your team counts.
MinuteMe empowers you and your team to build great meeting habits through collaborating and setting clear meeting agendas, capturing attendees, real-time notetaking, documenting important decisions, tracking action items, sharing meeting notes, documents, reports and minutes.
MinuteMe is a product of Electrivity Technology.
Make MinuteMe part of your meeting life cycle, start today for FREE!